Celebrity Spotted
A place visited by many celebrities
Wooden Cottage
Our Wooden Cottages are with the best views
Kids Friendly
Let the kids be wild and free
Winter views
Enjoy the best winter views
Welcome to the Solitude Camp
Free from city noise, technology and other modern interferences, The Solitude Camp is an undisturbed and peaceful place in the foothills of the majestic Dhauladhar Mountains.
Whether you are looking for an activity filled camping holiday or you are simply wanting to experience the peace and tranquility of pure nature, The Solitude Camp offers a unique and exciting camping experience.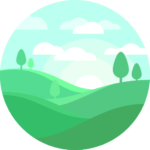 Himalayan Views
Located in the lap of Himalayas, Solitude Camp has the view of Dhauladhar mountains, which remains snow-covered for the most part of the year.
Riverside Camping
The Camp is located along the famous Neugal stream fed with fresh Glacier water. We have created a small open swimming pool to chill in summers.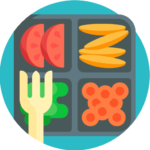 Restaurant
Enjoy delicious food at the camp's beautiful covered multi-cuisine restaurant with seating capacity of more than 40 people.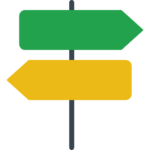 Off Beat
Wish to connect with nature and yourself? Solitude camp is the perfect offbeat location for you in the less explored Palampur valley.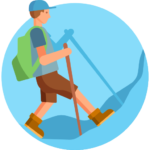 Hikes and Treks
Solitude camp is surrounded by Dhauladhar mountains. There are many easy to difficult hikes and treks starting from the camp ranging from an hour to multiple days.
Wifi
Stay connected to the world with the high speed optical fibre internet
Category of Accommodations Shreyas
@Shreyas w
This place is excellent. Location, Food, Hospitality. Special thanks to Mr. Gagan Sharma. He was always there - in person, on call. He even dropped us himself on the very first day to the camp. Loved the place. It was the real solitude. Raghav Gupta
@Gupta R
One of the best place I have been to.. True to it's name you seem to be alone with the nature and relish the beauty of it. Out of the hustle bustle of city the sound of the neugal stream is melodious to the ears..great food and the welcoming staff...must visit place to relax and enjoy. Ranjana
@Ranjana
Great place to stay and enjoy the nature while visiting solitude camp. Good food and staff are very friendly and helpful. The camp is next to the banks of neugal rivulet , which adds more beauty to the camp.This is a nice place to spend your lifelong experience during camping at solitude camp..
The Solitude Camp ( Lolani, Palampur, Himachal Pradesh: 176061 )
Near OM power project, towards the Old Vindhyavisini temple road
Call: +91 862 682 6204, +91 981 620 2828
Email: thesolitudecamp@gmail.com